Looking for something fun to do one evening? We offer Bluestone House paint workshops at our Oakville and Aurora locations! Spots available for the Aurora workshop November 23rd from 5:00 – 9:00 and the Oakville workshop November 30th from 5:00 – 9:00. Email brenbradica@gmail.com to sign up!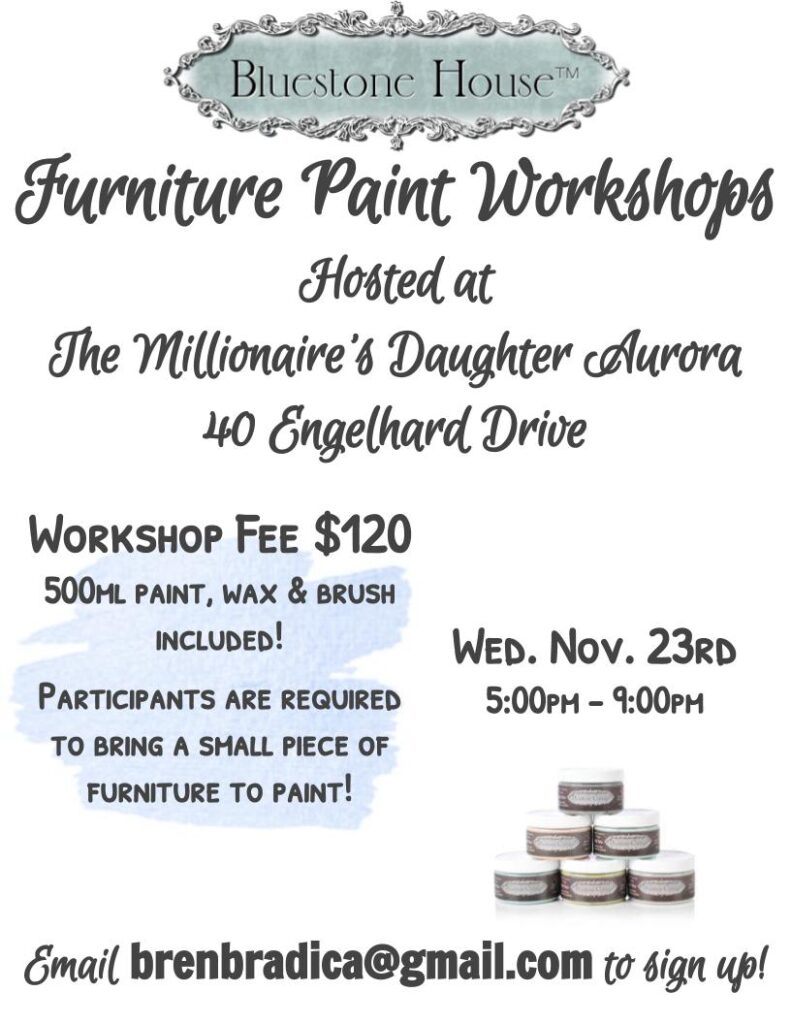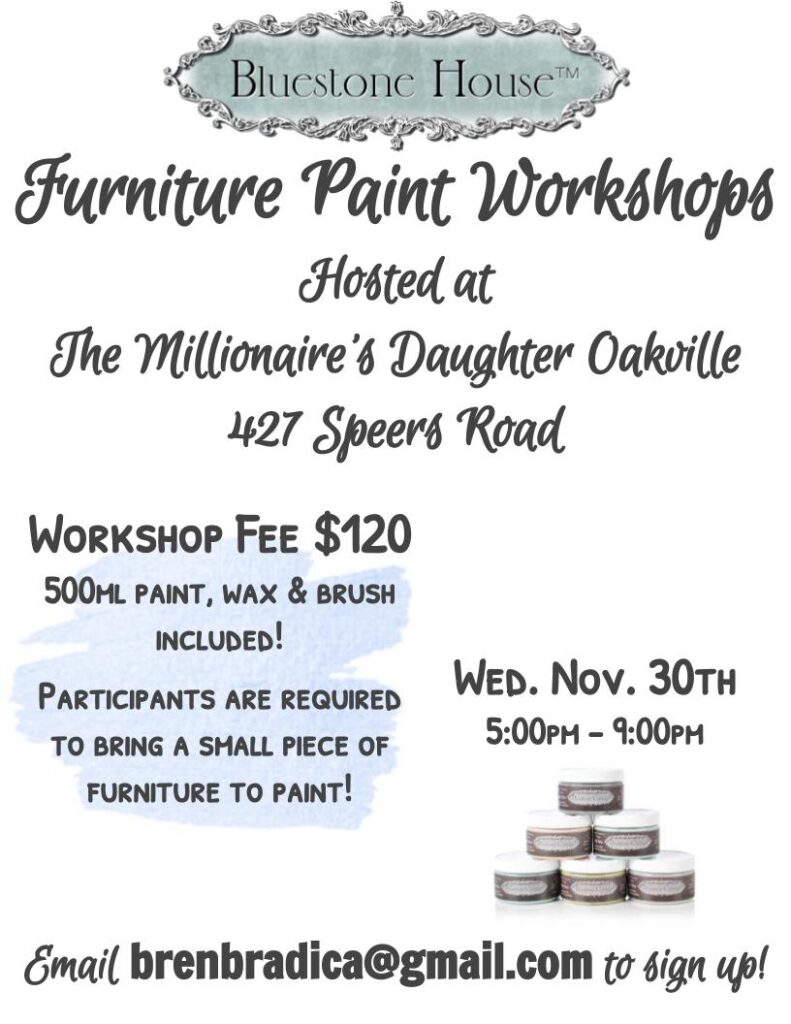 Share this post with your friends!
You'll also like these similar posts!