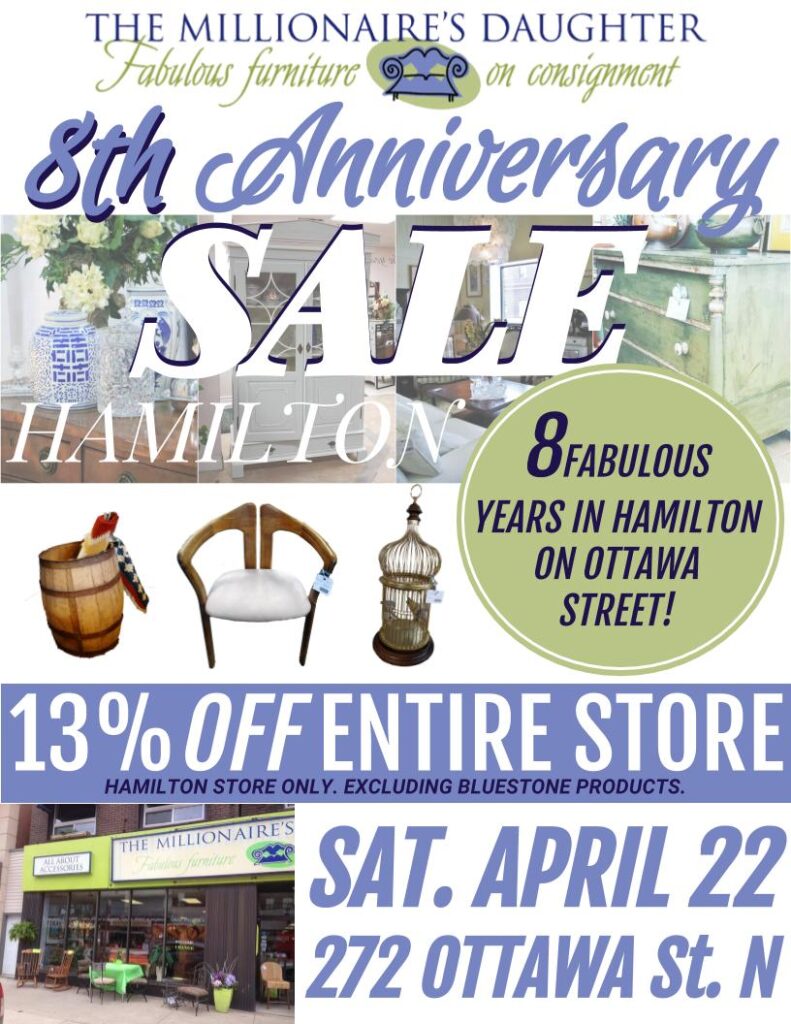 Come celebrate The Millionaire's Daughter Hamilton 8th ANNIVERSARY! ? The beautiful 2-level store opened 8 years ago on the fabulous Ottawa Street! Join us Saturday April 22nd, on Earth Day, shop and save on thousand of one-of-a-kind treasures for your home! 13% OFF STORE WIDE! Hamilton store only. Excluding Bluestone products. No consignments hours Saturday.
You're Invited!
Saturday April 22nd, 2017
9:30am – 5:00pm
272 Ottawa Street North, Hamilton
You'll also like these similar posts!