The Millionaire's Daughter Hamilton is hiring a Full Time Front Desk position! We're looking for the right individual who enjoys greeting & assisting customers and loves working in a very unique retail environment! If you have strong organization skills, customer service relations and are comfortable with computers & technology, this job is for you. We provide a great work schedule so you can enjoy doing something different every single day! Join our fabulous team of mature and creative women at The Millionaires Daughter, the largest chain of consignment furniture stores in Canada!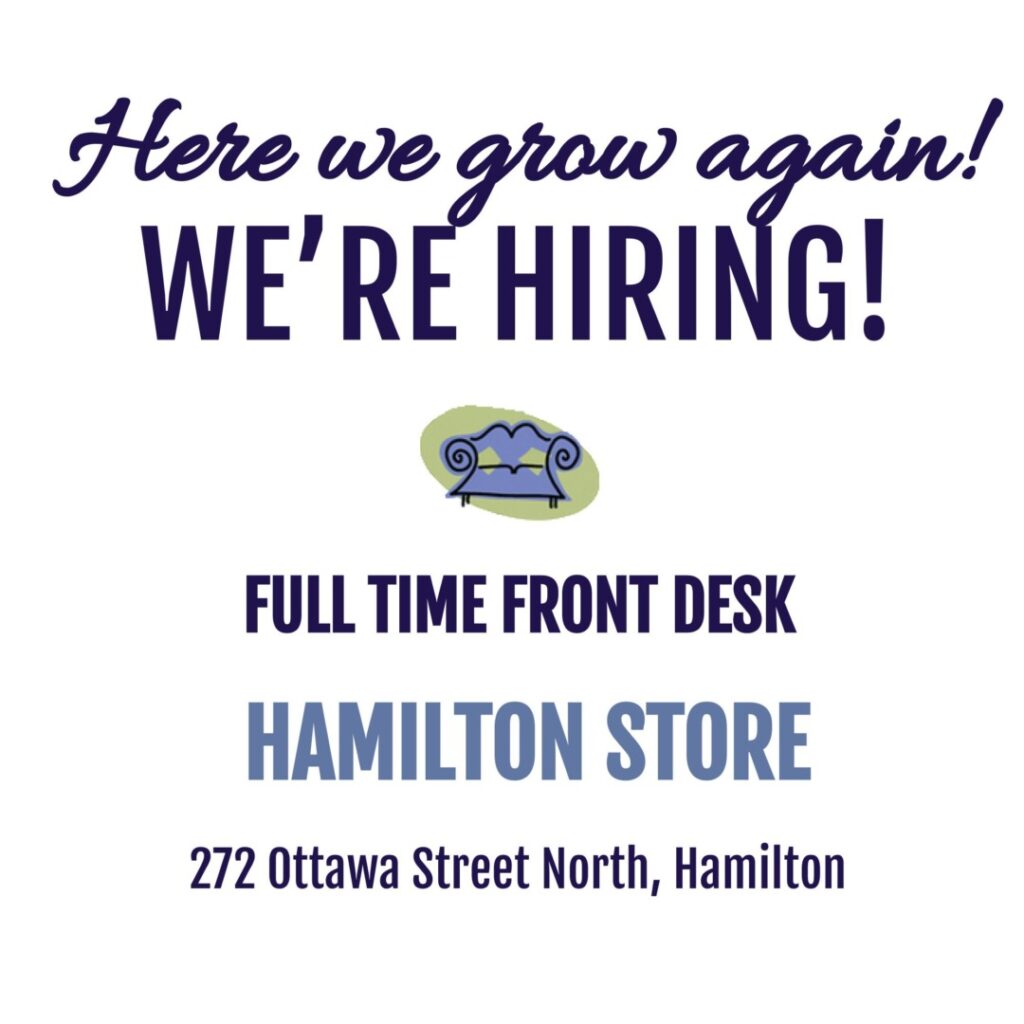 Responsibilities, Desired Skills, Experience and Qualities
– Providing excellent customer service to our consignors/customers by answering calls and scheduling appointments
– Answering store emails in a timely manner using the provided scripts
– Maintaining a store environment consistent with The Millionaire's Daughter brand
– Total daily sales transactions and balance cash, check, credit card totals at the end of the day
– Use basic problem solving & customer service skill in dealing directly with customers to resolve any issues
– Reviewing and filling out agreements with consignors
– Keeping the front desk clean and organized
– Moving furniture throughout our multi-level store, assisting customers with purchases, some light cleaning
– Computer literacy and comfort with technology is a necessity
– Able to lift up to 25lbs
– Must be flexible to work days and weekends
We are looking for someone who can commit 36 hours per week, must be flexible to work week days and weekends. For more information and an opportunity to interview for this position we encourage you to send your resume and cover letter to us at media@themillionairesdaughter.com
You'll also like these similar posts!