Here we grow again!
The Millionaire's Daughter is a mid-to-high-end furniture and decor consignment business with four retail locations throughout Southern Ontario; Hamilton, Oakville Aurora and Kitchener! We are currently hiring Full Time for the Inventory Coordinator position at our Kitchener store. We are looking for the right individual who enjoys greeting our consignors and accepting new furniture & decor consignments into our newest 8500 sq ft showroom located at 1436 Victoria Street North. This individual will be responsible for inputting items, measuring, pricing, tagging, and tracking inventory. With the help of our unique Point-Of-Sale system this person will be able to price new furniture and home decor to then be placed on the showroom floor. We strive to provide our employees with flexibility in their work schedule and an opportunity to be a part of a great team! If you have strong organization skills, customer service relations and are comfortable with computers & technology, this job is for you!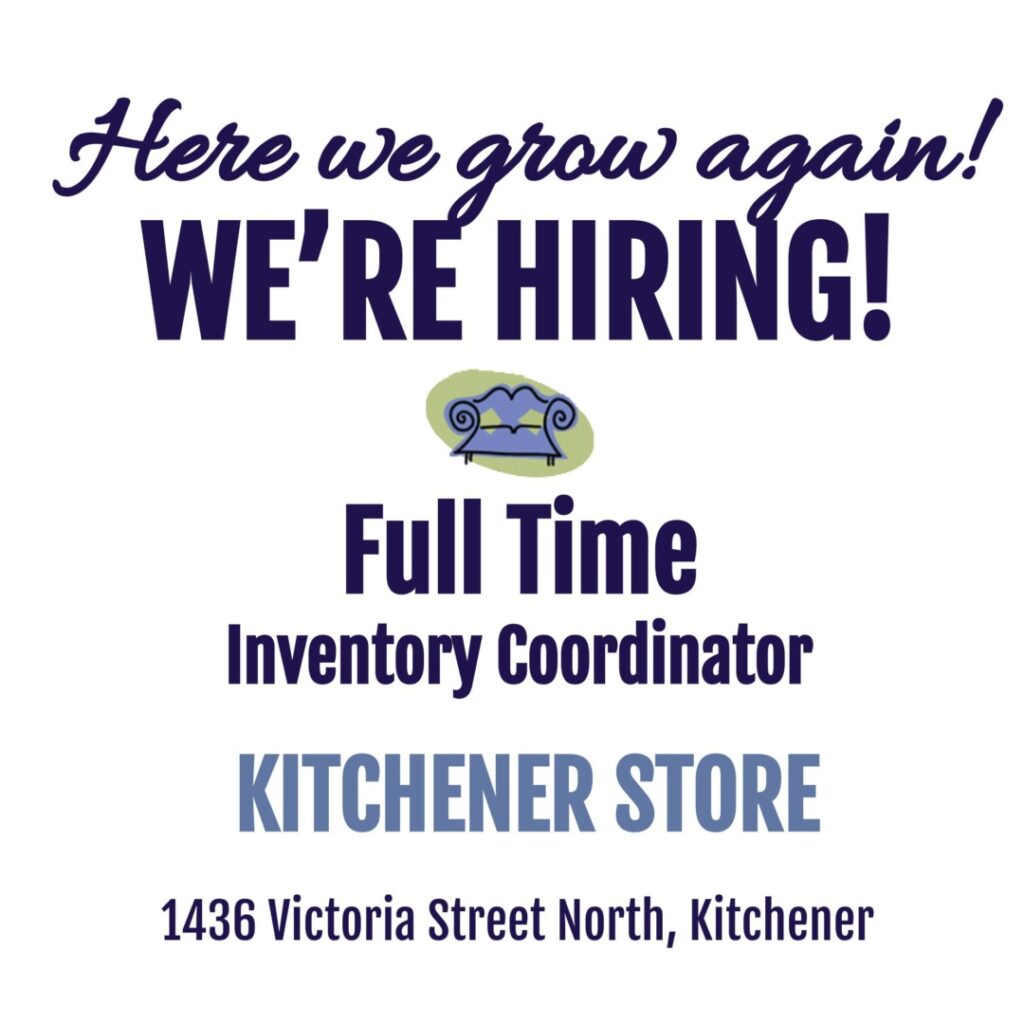 Responsibilities would include:
– Sorting new consignments, accepting/rejecting items
– Managing the flow of inventory (typically 50 or more items are inputted, priced, and tagged each day)
– Supervise the functions and activities of the back warehouse
– Keep the warehouse and showrooms clean and organized
– Maintain the store environment consistent with The Millionaire's Daughter brand
– Product pricing and merchandising
– Total daily sales transactions and balance cash, check, credit card totals at the end of the day
– Reviewing and filling out agreements with consignors
– Moving furniture throughout the store, assisting customers with purchases, some light cleaning
We are looking for someone who is flexible to work week days and weekends (36 hours per week). Drop by the Kitchener store Thursday July 27th between 11:00 – 2:00 for an opportunity to interview with the owner of The Millionaire's Daughter, Maureen! We encourage you to send a resume to us at maureen@themillionairesdaughter.com.
You'll also like these similar posts!