At The Millionaires Daughter Kitchener we are looking for the right individual that loves to work with our customers, enjoys making our store beautiful. Staging experience an asset but loving what you do is even more important. This is a job that is perfect for anyone that enjoys a great work schedule, every day something different and most of all you get up every day loving what you do.We will train the right candidate on our branding and being part of our magnificent group that makes The Millionaires Daughter the largest chain of consignment stores in Canada!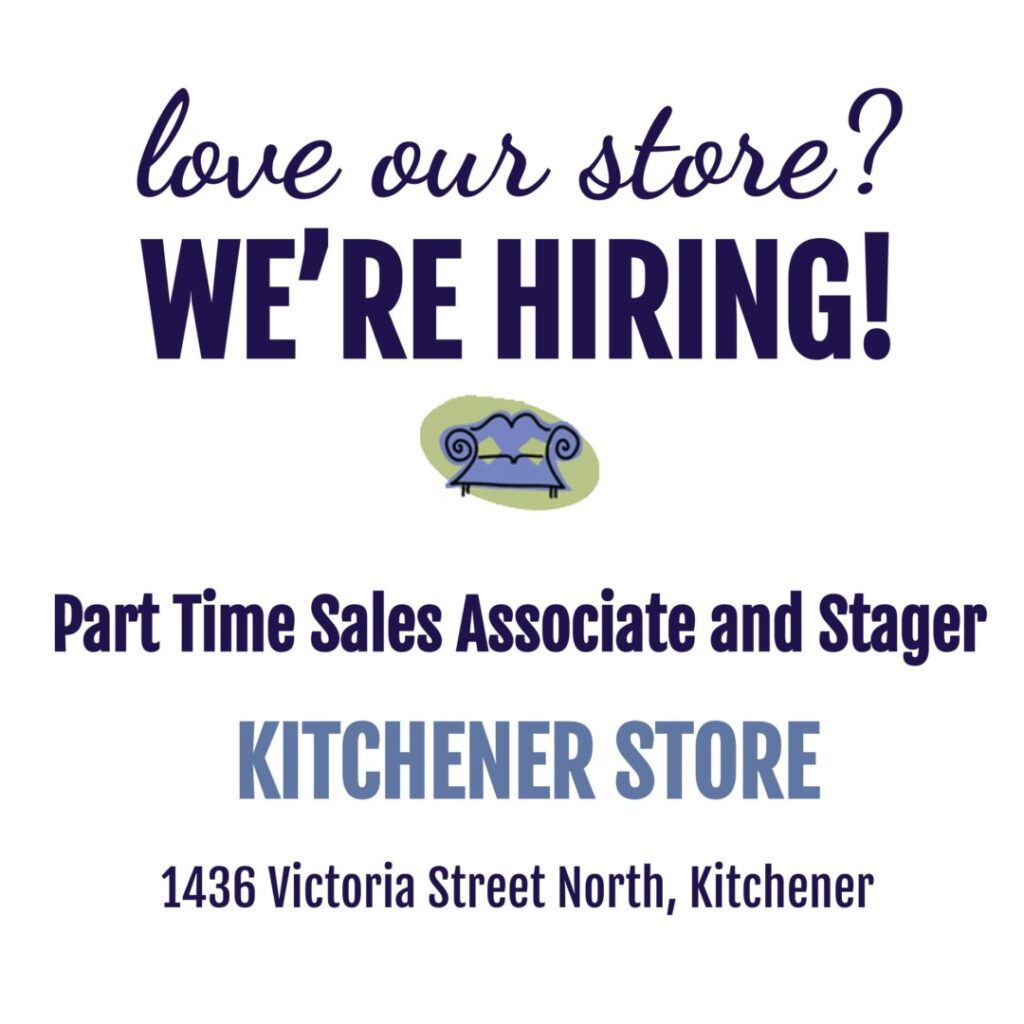 Responsibilities, Desired Skills, Experience and Qualities
– Creating aesthetically pleasing vignettes, staging and decorating the store
– Assisting customers with purchases, customer service is the #1 priority
– Light cleaning, maintaining the store environment consistent with the The Millionaire's Daughter brand
– Total daily sales transactions and balance cash, debit, and credit card totals at the end of the day
– Use basic problem solving & customer service skill in dealing directly with customers to resolve any issues
– Strong organizational, analytical and communication skills with extreme attention to detail and a strong sense of ownership
– S/he will have strong customer service instincts and communication skills
– The ability to multi-task, maintain attention to detail, and make sound business decisions in a fast-paced environment is essential
– Computer literacy and comfort with technology is a necessity
– Able to lift up to 25lbs
– Must be flexible to work days and weekends
Let us know why you think this job is the perfect fit, but make sure your strong and physically fit as this job isn't for the weak of heart! Must be available 20-25 per week, mornings starting at 9:30am with weekends in the schedule! Email
media@themillionairesdaughter.com
You'll also like these similar posts!