'Tis the season for gifting, fa la la la la, la la la la, and The Millionaire's Daughter wants to help you find the perfect presents for everyone on your list with our 2016 Holiday Gift Guide.
You'll find one-of-a-kind gifts at prices you'll love! We offer new and gently loved pieces at fractions of the retail prices.
We rarely have more than one of each item, but there are a few exceptions. However, we can not promise that all the items pictured in this gift guide will be available when you visit our store, so don't wait!
We also offer gift certificate in any amount at all of our four store locations!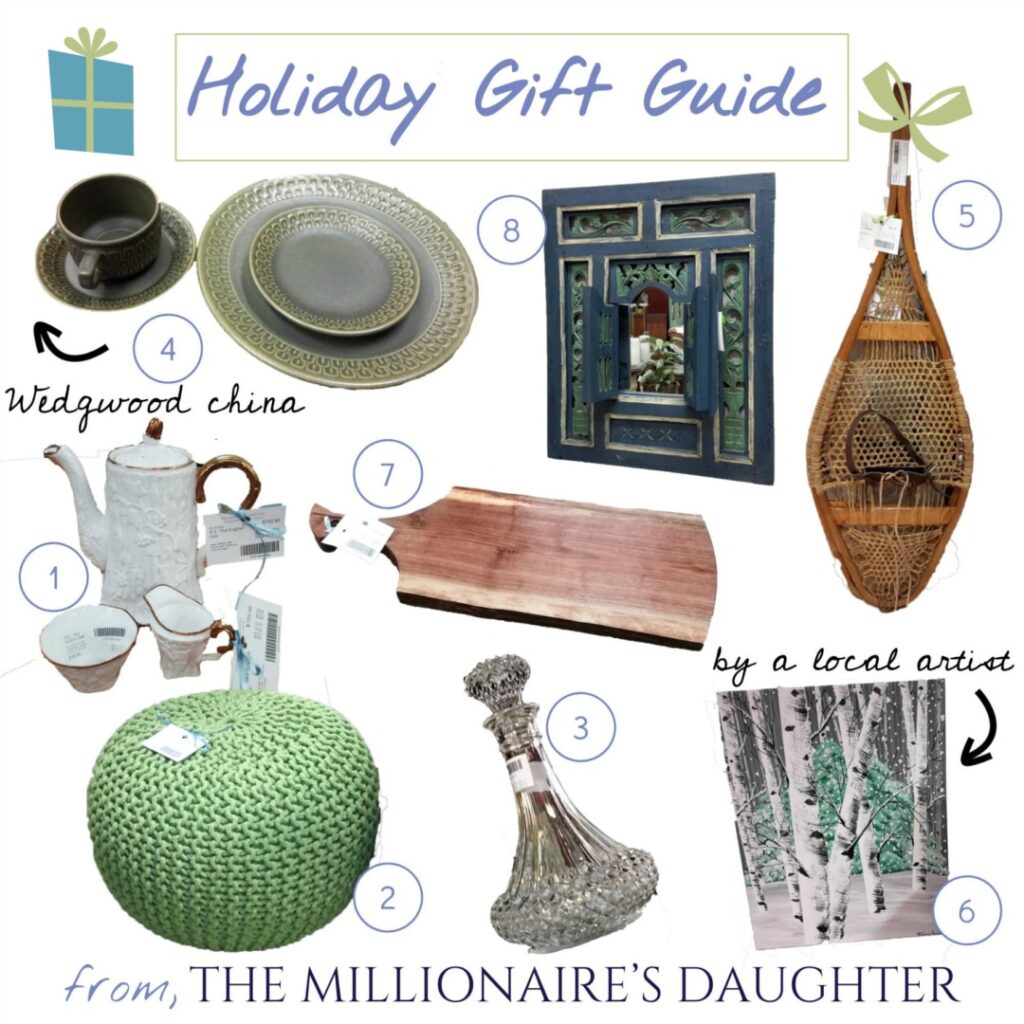 1. Royal Stafford "Old English Oak" Coffee pot, cream & sugar $102.40 Item #: 68883
2. Hand knitted cotton green pouf *brand new $96.15 Item #: 65225
3. Crystal Decanter $61.20 Item #: 74039
4. Wedgwood 4 piece Place Setting for 6 Plus $250.15 Item #: 71532
5. Vintage Snowshoes $96.20 Item #: 70623
6. Birch Forest painting by local Hamilton artist $77.70 Item #: 67219
7. Hand made black walnut cutting board *brand new $122.40 Item #: 68801
8. Decorative window mirror blue/green $58.20 Item #: 68159
You'll also like these similar posts!