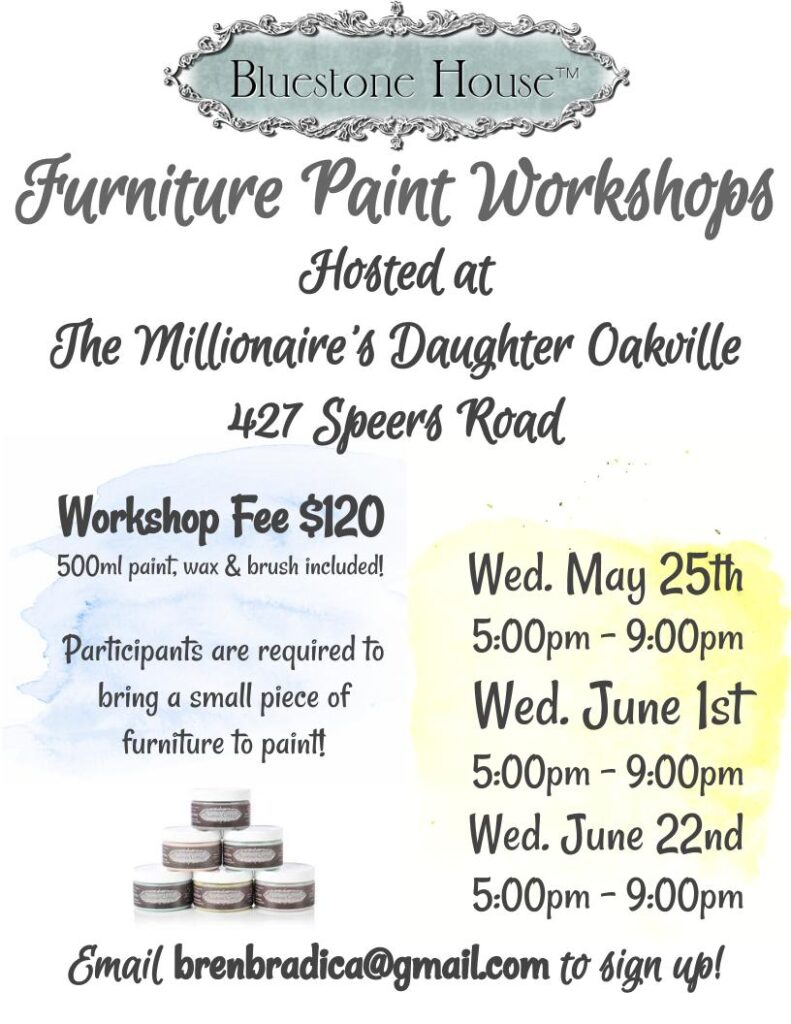 Now offering Bluestone House furniture paint workshops at The Millionaire's Daughter Oakville location, 427 Speers Road!
Workshop fee: $120 which includes your choice of 500ml Bluestone House paint, beeswax and brush.
Workshop dates: Wednesday May, 25th 5:00 – 9:00pm, Wednesday June 1st 5:00 – 9:00pm, & Wednesday June 22nd 5:00 – 9:00pm
Email Brenda at brenbradica@gmail.com to sign up!
You'll also like these similar posts!