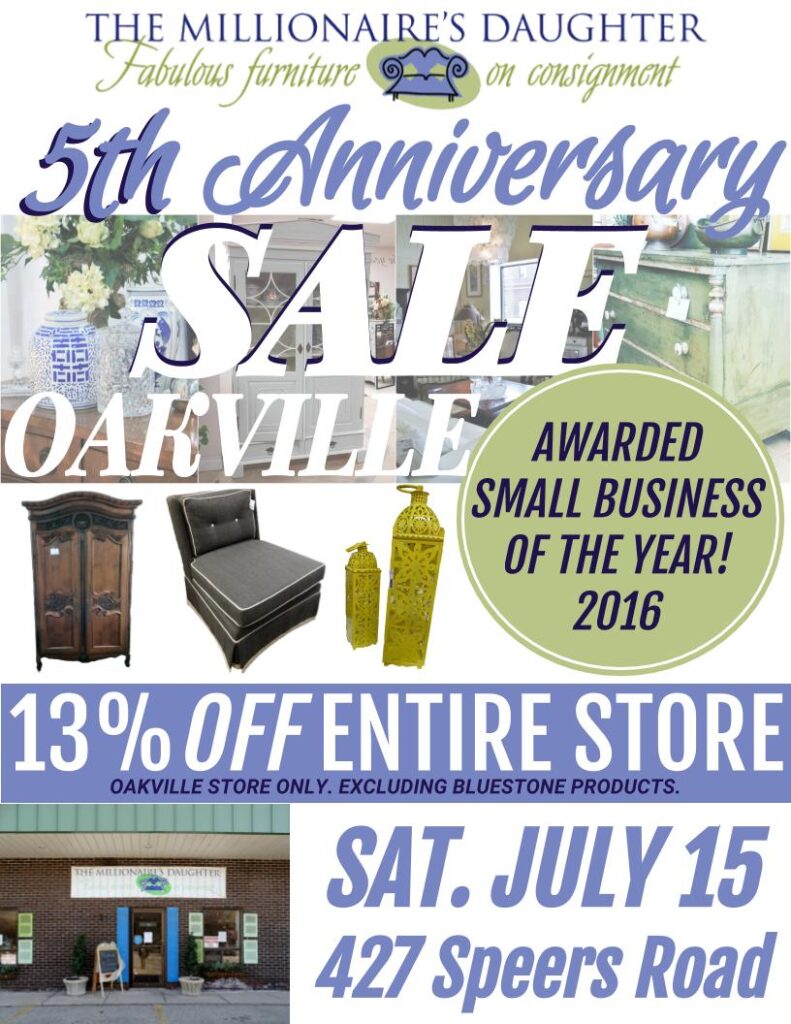 Come celebrate The Millionaire's Daughter Oakville's 5th Anniversary! Since 2012 we have been selling fabulous furniture and decor on consignment in the lovely town of Oakville. We have expanded our showroom, located at 427 Speers Road, not once, not twice but three times to accommodate the fast-paced inventory turnover of this location. We now have over 10,000 square feet! Make sure to check out our 985 square foot urban condo staged inside this location! SAVE 13% OFF the entire store Saturday July 15th (excluding Bluestone products). Oakville store only.
You're Invited!
Saturday July 15th, 2017
9:30am – 5:00pm
427 Speers Road, Oakville
You'll also like these similar posts!